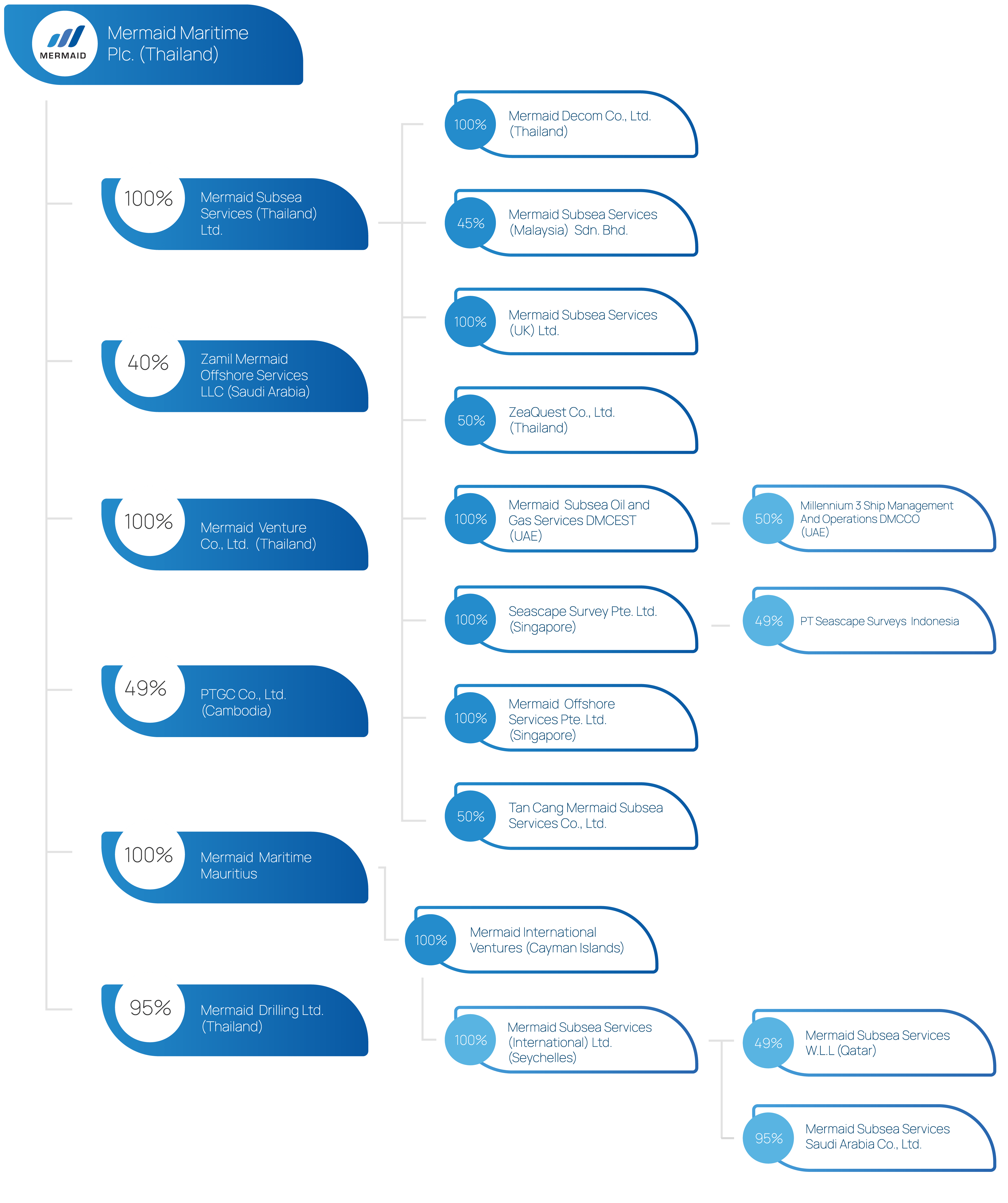 Subsea Services
Mermaid's subsea engineering centers around diving and remote intervention by unmanned submersibles ("ROV"). Its Subsea Division is represented by Mermaid Subsea Services (Thailand) and Mermaid Subsea Services (International) Ltd. Both subsea units are integrated and operate under the same brand "Mermaid Subsea Services". A wide range of subsea engineering services are provided, including subsea installation engineering, offshore decommissioning, inspection, repair and maintenance, construction and installation support, commissioning, cable and pipe laying projects.
The subsea fleet consists of 7 subsea support vessels, 3 of which are specialized dive support vessels, and 15 ROV systems, including deep water and ultra-deep-water heavy construction class systems. Apart from its key assets, the Subsea Division has a workforce up to 500 professional engineers, divers, technicians, surveyors, HSE personnel, marine personnel and support staff to work on its subsea engineering projects in addition to a permanent workforce.
+ *
SUBSEA VESSELS
*50% OWNERSHIP THROUGH MILLENNIUM 3 SHIP MANAGEMENT AND OPERATIONS DMCCO
of which are Specialized Dive Support Vessels
+ **
REMOTELY OPERATED VEHICLES
**50% OWNERSHIP THROUGH ZEAQUEST CO., LTD.
Fleet Services
All vessels are classified by DNV or ABS, which are two of the leading classification societies. All vessels are subject to regular inspection by class surveyors, in addition to regular dry-docking and other planned maintenance. Another core competency for the Subsea Division is running its diving operations to world class standards, especially those set by the International Oil and Gas Producers Association ("OGP").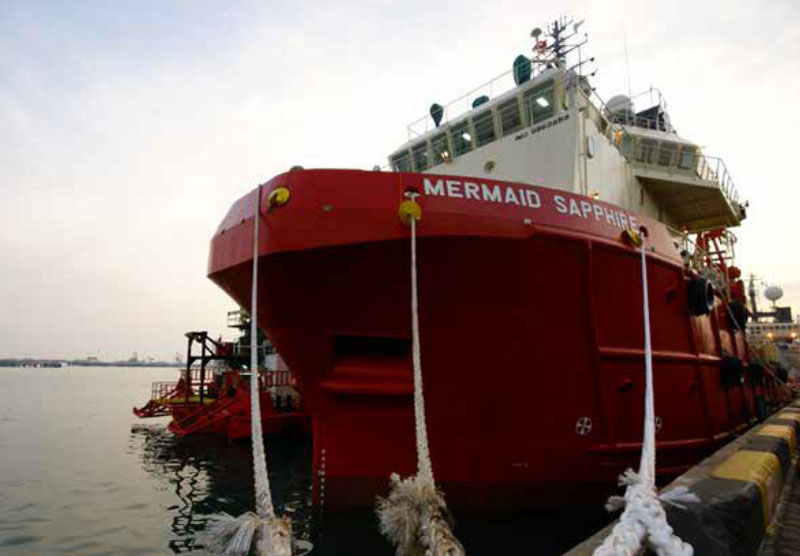 Subsea Fleet List
No.
Name of Vessels
Vessel Type
Calendar Year
Build Year
Purchase Year
1.
Mermaid Endurer
DP2 Dive Support Vessel
2010
2010
2.
Mermaid Asiana
DP2 Dive Support Vessel
2010
2010
3.
Mermaid Commander
DP2 Dive Support Vessel
1987
2005
4.
Mermaid Sapphire
DP2 ROV Support Vessel
2009
2009
5.
Mermaid Challenger
General Utility Vessel
2008
2008
6.
Millennium 3
DP2 Construction Support Vessel
2011
2021
7.
Resiliant
Barge – Anchor Wire
2007
2022
The following details the Subsea Division's core services: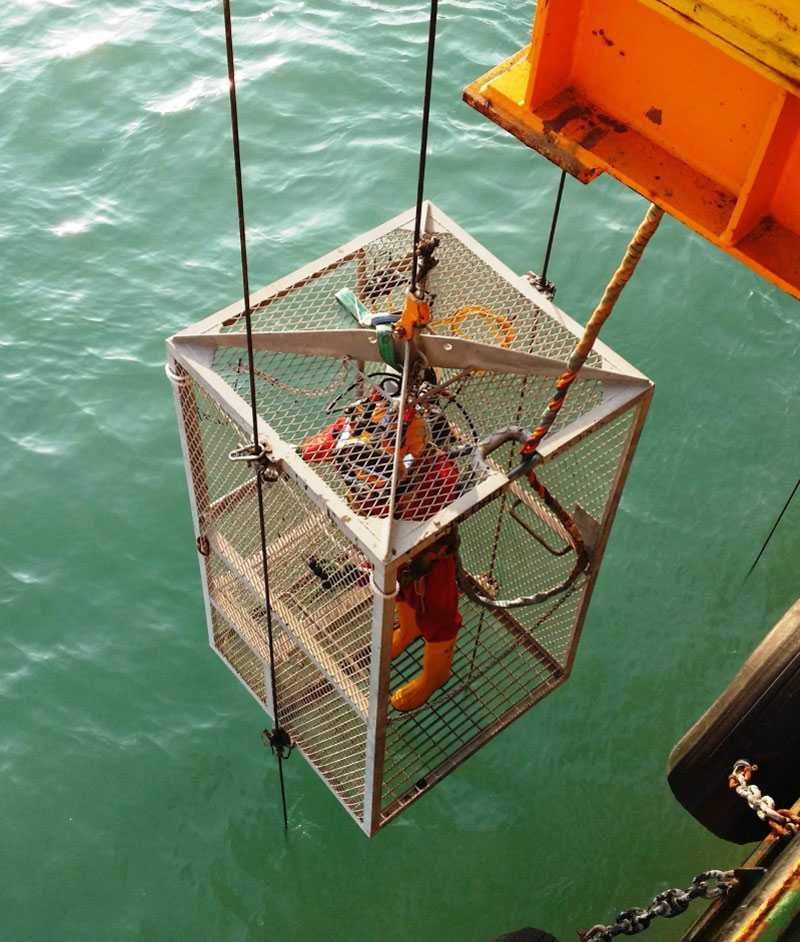 Exploration services
Pre-installation surveys, rig positioning and installation assistance, subsea equipment maintenance. Pre-installation surveys, rig positioning and installation assistance, subsea equipment maintenance.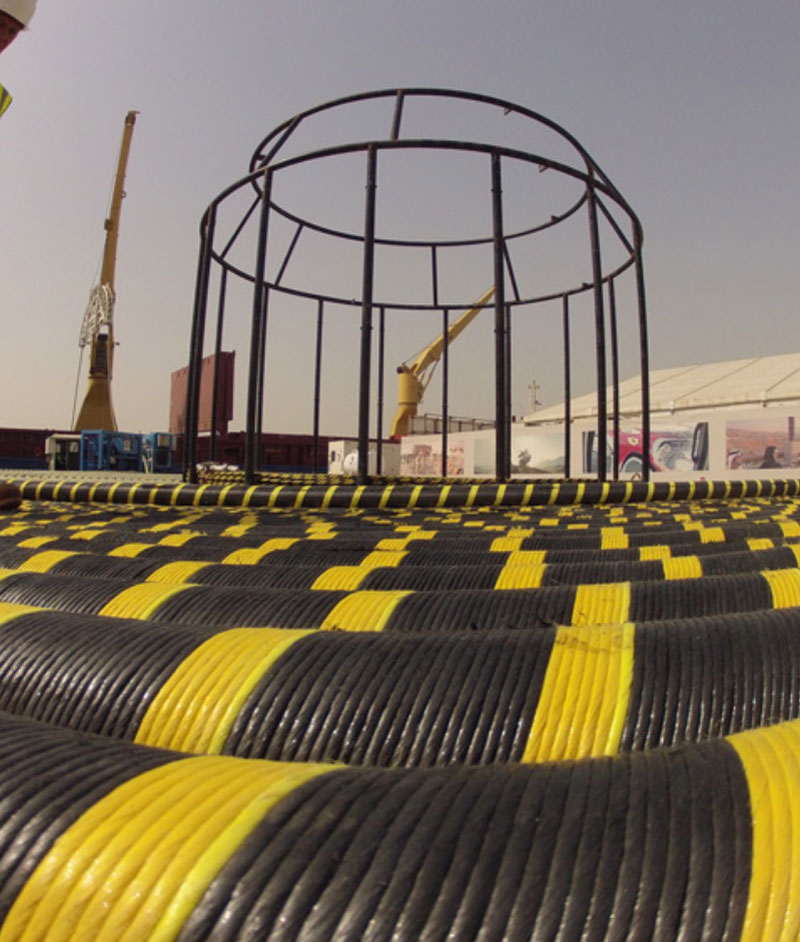 Development services
Pre-installation surveys, rig positioning and installation assistance, subsea equipment maintenance. Pre-installation surveys, rig positioning and installation assistance, subsea equipment maintenance. Pre-installation surveys, rig positioning and installation assistance, subsea equipment maintenance.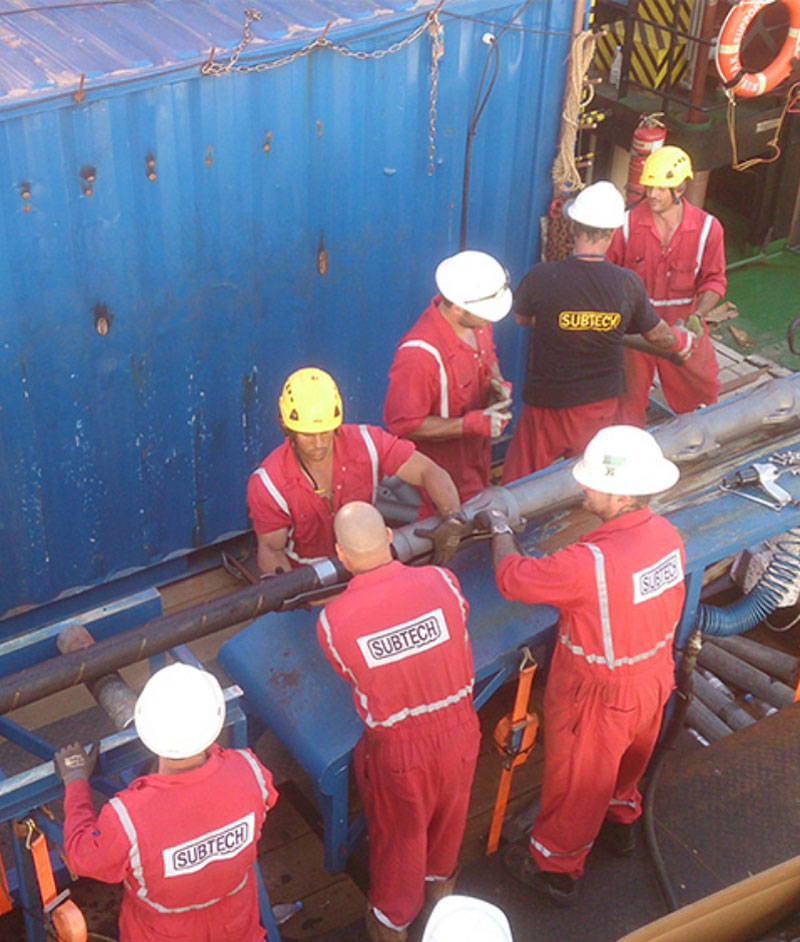 Production services
Pre-installation surveys, rig positioning and installation assistance, subsea equipment maintenance.
Marketing and Competition
Subsea Services Clients
Major National and International oil and gas producers and suppliers, pipeline transmission companies, and offshore engineering and construction firms trust Mermaid as their partner in our regional markets of Middle East and South East Asia. In 2019, Mermaid delivered subsea services to various clients in both key regions.
Clients in the Middle East remain a major contribution to Mermaid's business. A key diving contract secured in 2013 through the Company's Middle East joint venture, Zamil, Mermaid continues to buoy Mermaid's revenues and returns and will continue to do so until end of 2022 after securing a three-year contract extension in 2019. Mermaid's strategy "Positioning for growth" is expected to pace regional market expansion into other markets for the Subsea Division such as North Sea, West Africa and Mediterranean over the next few years.
Maximize vessel utilization continues as one of top priority while at the same time, cross selling of services through the value chain and longer contract durations in growth areas e.g. North Sea, South East Asia, and the Middle East.
Competition
Customer service remains our crucial differentiator. There are many reasons why our customers choose us. We have an excellent health, safety and environment track record which we are proud of. We also offer first tier service quality in a competitive price mix. We have capability and resources to handle large and small projects as required, and to this end provide a 'one-stop shop' service point. We are supported by a large pool of in-house experienced and dedicated personnel, strategic local partnerships in various geographies, and we are fully compliant to international standards on our vessels, rigs and equipment.
We have also worked hard to earn a track record of successful projects with reputable clients, to expand business to new geographical area and develop regionally based operations with long-term customer relationships and have systems in place to allow dedicated customer support and quick response to emergency call outs and variation orders at all times and in all situations. As a result, we are pleased to receive continued repeat business from our customers.
Mermaid's Industry Positioning
Having served the Oil & Gas industry for over 30 years, Mermaid boasts a proven track record of subsea excellence. With operations throughout South East Asia, Middle East and now the North Sea, Mermaid plays a pioneering role in the global subsea markets. Mermaid has the ability provide a subsea engineering solution, in any water depth which involve complex and challenging engineering, in any region of the world for the Oil and Gas markets.
Owning and operating a fleet of subsea construction, intervention and survey vessels that enable us to offer differentiated positions with our clients, Mermaid focuses on long term relationships that enhance our service delivery and reduce overall risk.
Mermaid continues to take a cautionary perspective on the offshore oil and gas market outlook over the next 12 months. With the recent oil market rebalance, coronavirus impact, many commentators in the industry have put forward certain features of offshore oil and gas service companies that would make them better placed than others in this context. Having taken these various factors into account, Mermaid believes that it is one of those well-placed companies to capitalize on the current market conditions. This is due to Mermaid's strategic industry positioning, reputation, track record, and fiscal discipline. This is further elaborated below:
Geographical Coverage and Shallow Water Focused

The majority of Mermaid's subsea vessel fleet operate in relatively shallow water which is known to be more defensive and less affected by lower oil prices. This is because break even costs of such fields are reported to be lower than deeper water fields and therefore less likely to be subject to contraction in service demand. Mermaid has also developed strong local joint ventures in cabotage-protected markets serving NOC's in those countries. This includes countries throughout Europe, Middle East and Asia Pacific regions exposing Mermaid to the benefits of local expansions as NOC's strive for continued growth and energy security and therefore tend to be less price sensitive.
IRM Focused, and Geographical Expansion

One of Mermaid's core businesses is dedicated to a NOC's yearly inspection, repair and maintenance programs which is less exposed to capital expenditure reduction. In particular, medium to long-term demand is expected to remain relatively intact which should bode well for Mermaid. Mermaid continues to pursue other service and geographical expansion to those countries where demand growth is relatively strong especially in the IRM, subsea engineering, SURF and cable installation markets.
Track Record of Quality and Safety, Modern Asset Bas

Mermaid remains one of the key industry players with an excellent operational and safety record and a stable management team. This provides a competitive advantage in tighter market conditions as oil and gas majors will give preference to contractors with an established track record over new players. Mermaid's subsea fleet is relatively young, with many of them less than 15 years old thus placing them in a favorable position with oil and gas majors who have shown a tendency to prefer newer equipment due to superior capabilities and operational efficiency. Mermaid has already implemented asset growth plans through chartering-in of additional subsea vessels. This allows Mermaid the flexibility to serve anticipated demand or to release such charters in the event of falling demand without the need for major capital expenditure.

Mermaid has a stable order book mostly in the subsea services sector, with more near term contract wins expected. This contract backlog is expected to provide a backbone of revenue in 2020 with room for additional upside.
Fiscal Discipline

In these challenging market conditions, Mermaid retains low gearing and sufficient cash reserves. It allows the company to remain agile and be ready to take advantage of any opportunistic and organic growth that may present itself in the present time.
(References: IHS Markit, Kennedy Marr, Organization of the Petroleum Exporting Countries (OPEC), Pareto Securities Research, Rigzone, Rystad Energy, Strategic Offshore Research, U.S. Energy Information Administration (EIA), Moody's, Wood Mackenzie).